Eggs shot by a paintball gun. Click for a larger view!
Close up of frame seventeen.
A light bulb filament burning out.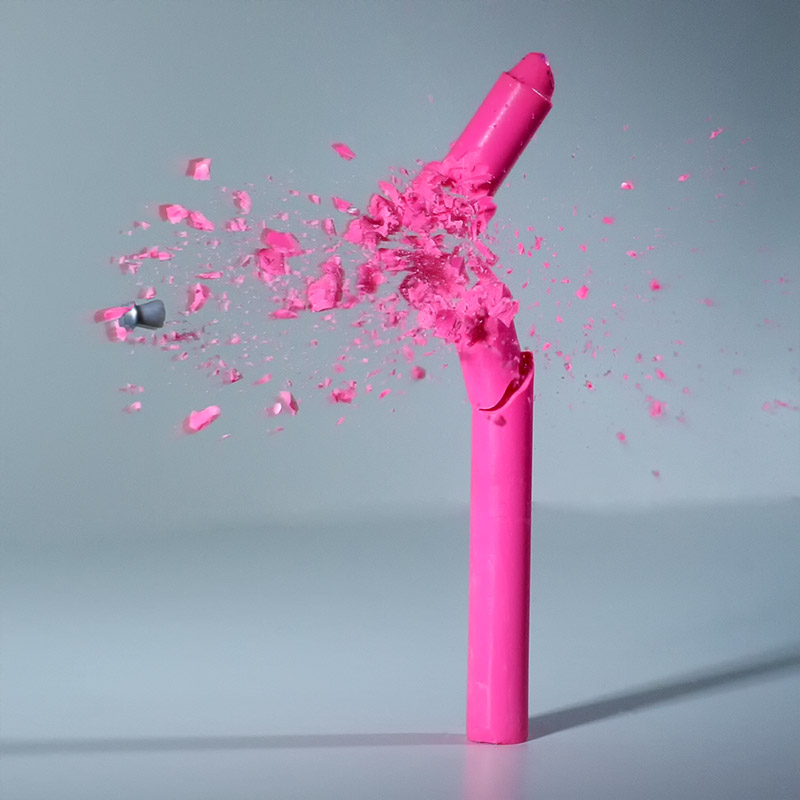 A pink crayon shot by a pellet.
A paintball exiting a light bulb.
Another angle.
Rollover the image to see my balloon shot by a blow gun. It is a double exposure, allowing you to see two positions of the dart and balloon.
You can see the pellet in this one. Also the laser used for triggering.
A water balloon being popped.
Two different cards being shot by a pellet gun.